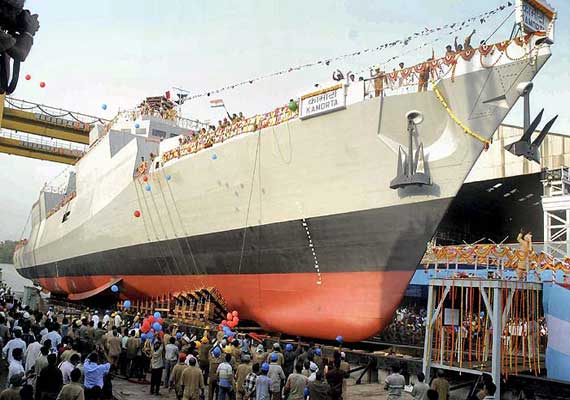 Vietnam is interested in buying 14 fast patrol boats for an approximate US $212 million from Indian Garden Reach Shipbuilders and Engineers Ltd (GRSE).
"Tomorrow a Vietnamese delegation is coming to see our facility and to discuss on procuring about 14 fast patrol boats for coastal surveillance," GRSE chairman and managing director Admiral A K Verma said today at MCC Chamber of Commerce and Industry during an interactive session with the Ambassador of Vietnam.
Verma said tentative cost for the boats could be in the range of $15 million each.
GRSE officials said the Vietnamese delegation had also visited the L&T and Pipavav shipyards, but it was not clear whether it was for the procurement of patrol boats.
GRSE has already produced 18 similar fast patrol boats for the coast guard in the past.
"We have the design, knowhow and capability to produce. We have done in the past and are very hopeful to get this export order," Verma said.
The contract was expected to be finalized by the year end and if it sailed through, then it would be the second export order for GRSE after an offshore class vessel worth $54 million order for Mauritius.....